Battle off Britain letter. I found this four page letter at a Car boot sale, I purchased it purely because of the RAF Biggin hill headed notepaper hopeful it was something interesting, on getting home and reading it properly I realised what it was, its from a Roy in 92 Squadron to a Bunty mentioning Hell fire corner and a pilot called Tuckie alongside others which I think refers to Air Ace Robert Stanford Tuck. During the latter stages of the Battle of Britain No. 92 Squadron flew from RAF Biggin Hill. The Squadron was the first into action on 15 September 1940 now known as Battle of Britain Day.The only Roy I can find in 92 Squadron at that time is Plt Off Roy Mottram 92 Sqn KIA 31 August 1941.The full letter is below.
My Dear Bunty So sorry not to slip in and say adieu when we left, but, as usual, last minute ------ rather carried away my good intentions. We have now been informed we are more or less settlingg down here, so heaven only knows when our paths may cross again. life here is taking on a totally different aspect, as you can well imagine. Maybe a diary of events will be welcome so stand by!! Sunday- "92" slipped quietly into Biggin and '79' were given the opportunity of looking into the affairs of South Wales( have you discovered any talent in '79' yet?). First twenty four hours very uneventful, except for John Bryson appointing himself chauffeur in chief and driving us in a Humber shooting brake that had come out second best in an argument with a bomb. it is still minus a windscreen and has several large dents in the bonnet but has the qualities of becoming a good nauch- waggon Monday provided us with our first taste of hell-corner.Paterson,Bryson, Tuckie and myself were the unfortunates who had to remain on the ground, as only twelve machines were allowed to take off. Heard the sound of motors groaning under the strain of combat and saw white streaks appearing in the sky, but only caught infrequent glimpses of the machines in question. Suddenley a shattering whining ----the comparitive quietness of the surroundings and with joy we watched a M E 109 screaming down in flames and crash a mile from the drome. Gradually the boys came in odd numbers and with the final recockning Saunders and Watling were missing. An hour later Saunders was reported safe and the machine a write off. No news of Watling until we were released for the nightwhen he was reposted to the hospital. Tom went and visited them both yesterday and Sam was suffering from fragments of cannon shell in his legs and knees but will be with us in four or five days time. He baled out at 22 thousand and was shot at three times before he pulled his ripcord at 6 thousand feet. Bill Watling was a bit more unlucky for he was badly burnt around the eyes and a spot around his arms. He wont be servicable for two or three weeks. He, as did Sam made a delayed drop from twenty thousand but managed to make it ok. The squadron seems to becoming a bunch of parachutists! Yesterday evening Trevor Wadeand Seargant Tokes provided us with a thrilling spectacleas they chased a Dornier 17 and shot it down. Good show and a good shooting -'92' getting back on the map again. We were celebrating in the local last night when a bombshell in the shape of a telephone call, shattered us Tuckie had been given 251/7 squadron to command!! We all of one accord wished him the best but '92' know they have lost one of the best men they had and it will take a good man to replace him. However these things seem destined and Tuckie should provide an admissable leader of his new squadron. Actually they are Hurricanes but he should overcome that problem. Well Bunty I seem to have spent a long time on the doings of the 92nd foot but I know you have a tender spot in your heart for us. How are the 6ps struggling along? Give my regards to Charles and pass on the news if not too late Has Pauline returned from her leave? Bob and Howard are expected back tomorrow and I know they will rave when they find they have lost Tuckie. Before I close I must return to the first battle Hardy had returned from Penbury with the news that Alan had also baled out this was incorrect but his machine had sixteen bullet holes in awkward places. He was with Bill Watling and they never saw the Huns until they were shot. We have all ordered a set of eyes to be put in the back of our head. Cheerio for now Bunty and look after yourself. I don't know your initials or correct "title" (most incompetent of me) so please excuse any slight errors. All the best Yours Roy.
Some of these autographs I have collected myself or purchased them from a third party but most of them come from one autograph book . Whoever it belonged to was probably in the eighth army as they are references to Egypt, Palestine, Libya,Tunisia,Sicily, and Italy .Also a lot of them have interesting comments not just autographs. If anybody recognizes any of the names I would like to hear from them. Hopefully to get some of the history behind the names or the history of this autograph book.
Squad 19 flight D RAF Cardington 1938 signed by twenty seven of the twenty eight people in the picture.You can see a larger version of this picture in the Gallery section.
Dam buster George "Johnny" Johnson, who was a bomb aimer in 617 Squadron of the Royal Air Force. He was in Joe McCarthy's crew who attacked the Sorp Dam. Joe McCarthy was an American flying for the Canadian Air Force.George "Johnny" Johnson flew forty missions under McCarthy as a bomb aimer.
Captain Eric "Winkle" Brown, CBE, DSC, AFC, is a former Royal Navy officer and test pilot who has flown more types of aircraft than anyone else in history. He is also the Fleet Air Armís most decorated pilot. On December 3, 1945, Brown made the world's first landing of a jet aircraft on an aircraft carrier. He landed a de Havilland Sea Vampire on the Royal Navy carrier HMS Ocean. He flew aircraft from Britain, America, Germany, Italy and Japan, and is listed in the Guinness Book of World Records as holding the record for flying the greatest number of different aircraft. He also holds the world's record for the most carrier landings, 2,407.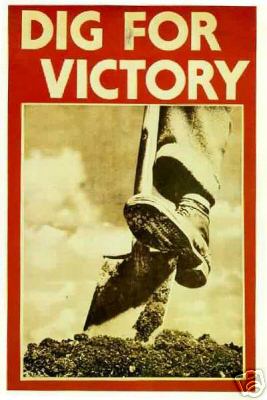 BACK TO POEMS, RADIO, AUTOGRAPHS VIDEOS.