Certificate of service Royal Navy for Eric Goodman Air Mechanic 1939-1953. I have written down here most of Eric Goodman's service history, some of the writing I can not decipher, HMS Vulture .Type of Aircraft Swordfish, 26 August 1940-5 January 1942. HMS Raven 835 Squadron Swordfish, January 6 1942-19 April 1942. HMS Daedalus 780 Squadron Swordfish, Walrus, 20 April 1942-28 September 1942. 7 January 1943-10 July 1944? HMS Merganser Miles Martinet and Harvard, 13 July 1944-30 August 1946. HMS Triumph Aircraft Carrier 800 Squadron Seafire XV11 ,4 Febuary1947-12 May 1948. HMS Blackcap Seafire, Anson, Oxford, 1 September 1949-27 August 1951. 751 Squadron RAF Watton, Norfolk, 23 January 1952-7 November 1952.
Military Remembrancer. A 24 page booklet for the recruit to help remember the basics of being a soldier, it was owned by 45094 Pte E Goldthorpe 14th Kings Own Yorkshire Light Infantry at Foxhall Heath Camp Suffolk. Undated but possibly WW1.
The next three pieces of paperwork including discharge certificate a change of address notification card for the reservist and a disabled soldiers handbook dated 1918 belonged to a Private Horace Thornhill Durham Light Infantry, discharged on the 7 of August 1919 no longer fit for war.
Flying log book belonging to trainee Leo D Wardlow certificate number S37569 Address 2nd Army HQ Memphis Tennessee Airport Kohlet dated from September 26 1940 to October 23 1942 Airplanes flown Funk B, J3 Cub and a what looks like Aetonua? I haven't found any American training plan that looks close to that yet.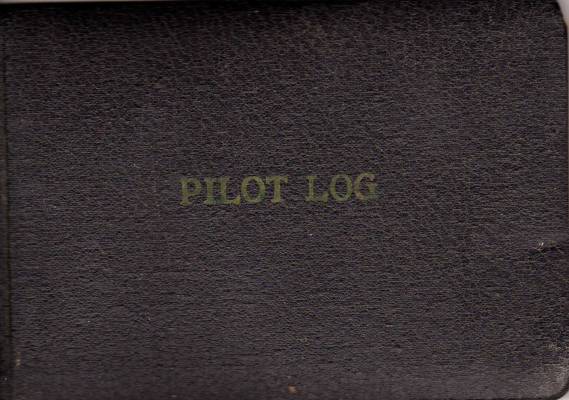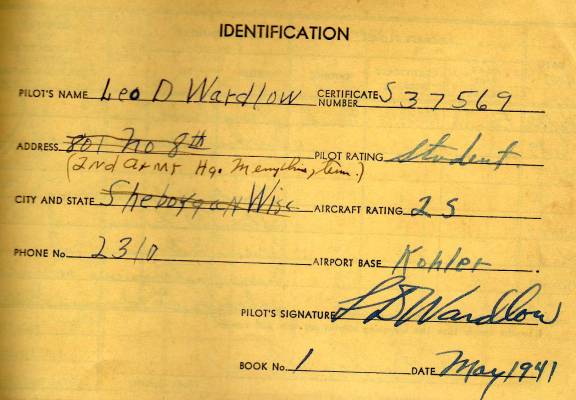 WW11 Malta vateran Wilfred Wilson's release papers and travel warrant.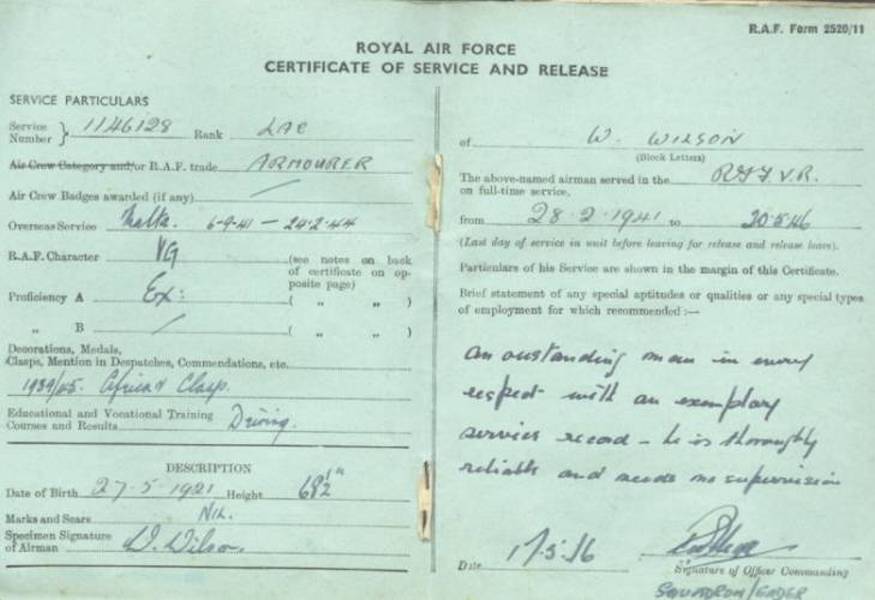 R.A Barrett discharge papers Korean war.
Two Leicestershire Regiment permanent pass books issued in 1946 to a Bandsman Walford.
War department driving permit dated 1944. Its difficult to make out the name all I can read is the surname Bridge.
Release papers and Pay book with associated paperwork that came with it to 844942 GNR (ER) Ernest Henshaw. He joined the South Notts Hussars Yeomanry Royal Artillery TA in 1935. As you can see from his paperwork he was entitled to the 1939/45 star, Africa star with 8th army clasp, Italy star, Germany star, defence medal and war medal 1939/45. There is even a torn piece of paper from the Nottingham journal 13 may 1944 giving a brief history of the unit and what they did during the war so far including being in the first siege of Tobruk with the Australians.
Thanks to Erica Shaw for donating her grandfathers papers to my collection.
There are only three unit campaign stars entitlement papers present, it looks like the one for the Africa star with 8th army clasp has got lost over the years.
Nottingham journal 13 may 1944
Release book for T/4977480 Corporal Victor Bambrick R.A.S.C. Served from September 3 1939 to May 19 1946 so he served through the whole war. Unfortunately I know nothing about Corporal Victor Bambrick as this book came with a job lot of war time books and leaflets.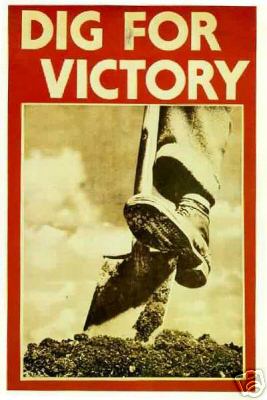 BACK TO MILITARIA DOCUMENT'S AND BOOK'S.